I happened to scan this drawing at different stages because I was considering keeping it in the rough pencil sketch stage, so I thought I'd share the progression of this particular piece. It's an illustration of wrestler Mick Foley for a Pro Wrestling Torch review of his latest book.
Here are the original pencils, which were deliberately rough because I thought about just cranking up the contrast and leaving it at that. It would kind of fit Foley's personality.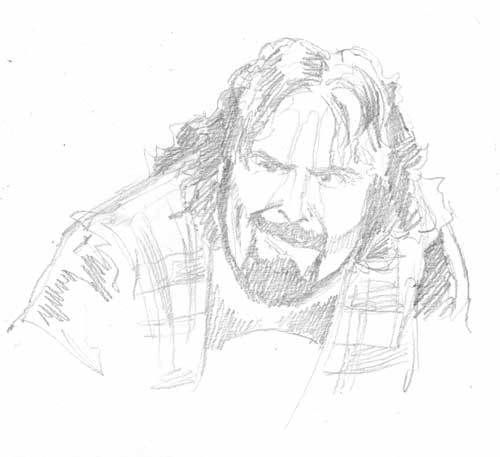 Once I had that scanned, I went back and inked it to tighten up the lines and also do a little work to make it look a little more like him.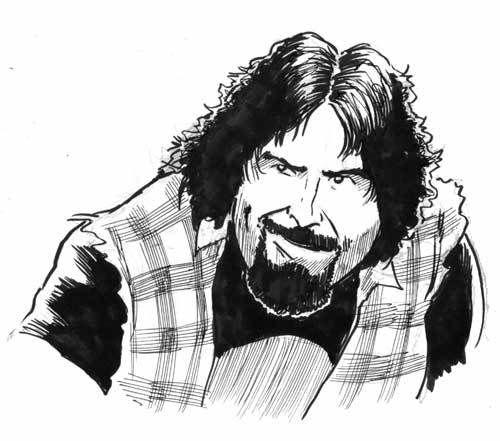 I liked how that looked, but then I went ahead and did an ink wash, and here's how that turned out.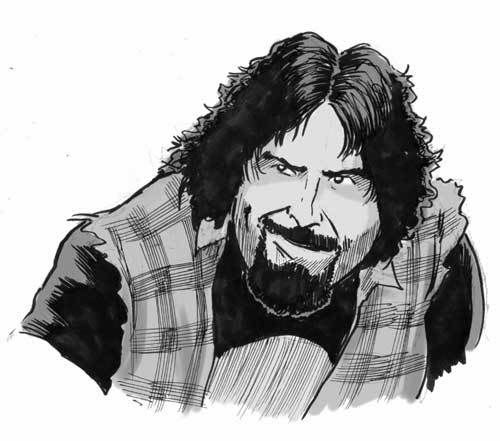 For any subscribers to the Torch, this should appear in newsletter #963.