Some of the coolest people I know: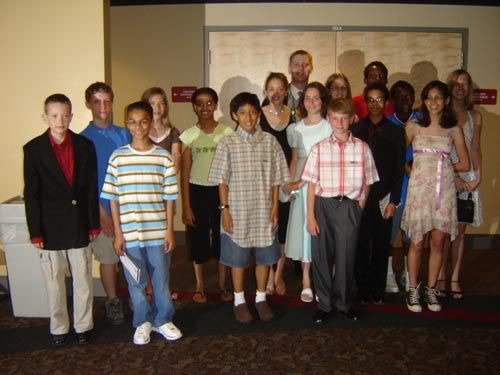 The Davey Awards were Thursday night, and I'm happy that everyone stuck around for a group photo. I'm really going to miss them.
Then Saturday I was an usher in my friends Brandon and Lyndsay's wedding. Here is fellow usher Matt with the bride.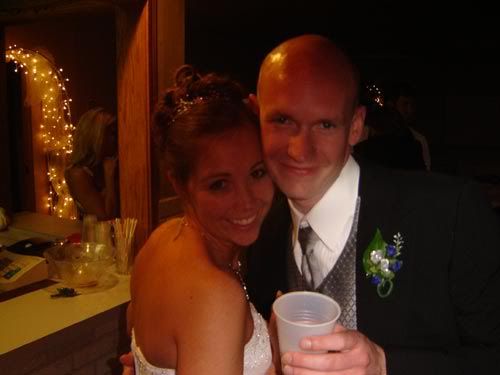 And then Sunday was my mom's birthday. My nieces, Melany and Miqaela, were in charge of sprinkling the crunchy little sugar sprinkles on top of the cake. Melany managed to pull off the lid that has the little holes poked in it that allow for moderation in the sprinkling, so instead a whole bottle of it was dumped onto the cake. My mom had to shake off the excess sprinkles so that the frosting wasn't going to be even crunchier than it was.
Then they helped grandma blow out the candles. Melany didn't have much luck with hers, so she ended up just kind of staring at it.