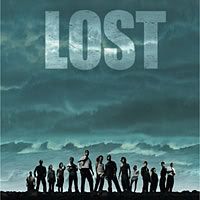 I rarely watch TV. I only get two channels – Spike TV and SciFi – so all I ever watch is Monday Night Raw and nothing on SciFi.
Last year, I got hooked on House on Fox, because I'd go see Sara on Tuesday nights, and House was on after American Idol. But not since James Stenbeck returned to As the World Turns in the summer of 2002 have I been hooked on an episodic television program of any kind.
I'd heard a lot about "Lost," all of it good. So when I saw the Season 1 DVD boxed set was on sale for $39 at Best Buy (with a Best Buy exclusive bonus disc), I decided I'd take a chance on it.
Sara and I sat down at about 10pm last Saturday, figuring to watch the two-part season opener before bed. We ended up watching the first two discs – eight episodes – before calling it a night at 4:30. The next day, we ordered enough pizza for lunch that we could eat leftovers for dinner, so we wouldn't have to stop watching.
After having some doubts during the first episode, the second one made sure I was hooked. Over the span of about 2 days, we watched all 24 episodes. If not for work Monday, we would have gotten them out of the way quicker.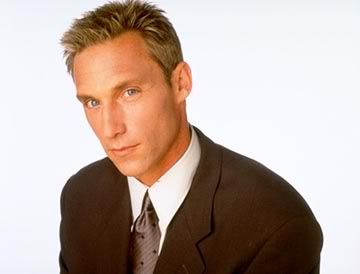 I'm really pumped for the start of Season 2 this Wednesday, but I'm really curious what it's going to be like watching the show "live" each week. I got pretty spoiled, being introduced to the series without commercials and without having to wait for the next episode. I was slightly tempted to just wait it out until Season 2 comes out on DVD, but I think it'll be fun to discuss the season as it goes along.
The island may have nothing on Craig Montgomery, but I'm still looking forward to seeing what's up its sleeve. Or shaft. Whatever.