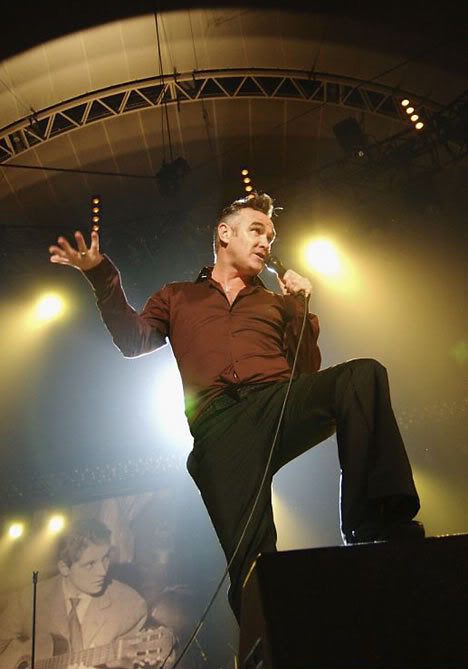 Within the last hour, Sara and I have experienced two major events.
We just ordered our Morrissey tickets!! I haven't seen Morrissey live since December of 1997 at the Battersea Power Station in London. A friend and I wandered over there from across the Thames in hopes that there were still tickets available. It was one of only two concerts he held in England that year. That was the year Maladjusted came out, and most of his tour dates had been in America.
Now, almost 10 full years later, I'm going to see him again! Sara has never seen him and she's very excited, because, as she put it, "Morrissey's weird." It was a much different situation this time around – the show is in Omaha, not London – and rather than walking to the show hoping tickets were still available, I called as soon as tickets went on sale at 5 and got through at 5:11 after a bunch of busy signals.
We also put in an offer on a house.
AND WE'RE GOING TO MORRISSEY!!!